Which Designs Do You Like The Most...???
You can easily
h a ve a L o o k
at any of
our own designs
, by clicking any of the
Image-links
here below on the right
---->>>>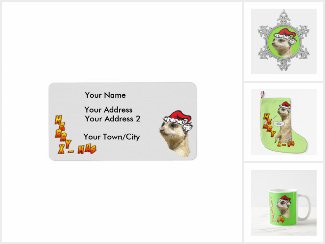 You can also discover
a General Selection
Christmas Gifts
in the
Christmas Gifts Collection
with a collection of
General
Christmas Gift Ideas
for under the Christmas Tree,
and a Specially Designed

Christmas Holliday Collection
with - as you can also see in the Image-links
here above -

Our actual own Christmas Holliday Designs!!!

They are 'Hot from the Press',
so to say, infact there is still
more to come as we go!!!

You can easily browse to look at
the products and the designs,

A lot of the designs are also
customizable, and it's easy to
tell your friends about it with
the easy share buttons.

A Little About
How We Created The Designs:
Because of a passion
for both
Travel & Photography
,
especially during Travels we created a whole
catalogue with great
(stock) Photo's
that you frequently see back
in our designs.
Enthousiastic Feedback
from Travelers
We frequently get positive feedback from people
from
Travelgroup(s)
that enjoy seeing
designs with photo's they recognise from the
travel locations.
Some Other
Christmas Gift Ideas:
You can also check out some of our other
designs like for example the
School Kids Collection
and the
Animal Phone Case Collection
Or else the
Sports Collection
For Christmas Business Gifts Ideas you can have a look
at the special

Business Gifts Collection

and the

Boa Pattern Collection
(You can also discover all the
Product collections on the Zazzle store, and see the
latest products that recently
been sold from our store etc. etc.

you can discover it all at

Our Zazzle Store)
Thanks for visiting this blog today...,
It would be great when you write your comments
about how you like them, in a comment here
below and/or on the Zazzle site.
-----------------------------------------------------------------------------------------------
To Write
- Your - Comments
, simply click the
Comments-Link
here below:
-----------------------------------------------------------------------------------------------
Visiting Frequently
With the - One Click - Book marker
On the Left You Can Easily Bookmark This Blog,



So You Can Frequently
Check Out This Blog


For - Crispy Fresh -
New Blog posts
(Also for Just Browsing, Looking
on Keywords etc. etc.)
Or check out the,
Comments & Replies
from other readers or the...,
Other Related Posts
That You Sure Will Like, When You Enjoyed
Reading This Post:
Start Your Own - Writing Business - by Becoming a Blogger
Writing Articles to Build your Brand
Greeting Card Writing and Cartoons
How to Write a Book Review for your Blog
Conversational Writing on Blogs
Dynamic Writing
Other Interesting Links:
FAQ
Great Links
Upcoming Events
MORE >>>>>
* Discover Practical Writers Tools in the
Writer's Kit