Thanks
for your
Comments & Replies,
You Know what Can Help
To Get Inspiration…?
Getting Inspiration Fly:
— Edelhertdesignstudio (@dvanduuren1) January 31, 2020
Thanks for your Likes !
Thanks for "Flying By" and for Your
Abundant Support & Inspiration !



Check Out our Frequent TWEET-Serials
and
Follow us on Twitter !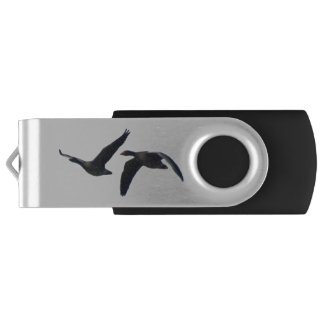 Talking About Your Abundant Support & Inspiration,
You Give Us Valuable Feedback:
Some time ago around autumn, we did put up a
in our Webstore, (around $25,)
and,
this isn't Rocket Science
...,
since around
Autumn
it's not ye
t Spring Time
and also usually
isn't Hot Sunny Weather
Anymore,
Obviously for what
Style Options
is Concerned,
you Choose for an - UPGRADE -
the
slightly more priced much more comfortably warm
Hoodie ! ! !
the one you see here below:
Also see what I wrote about it on my Music Blog in a post titled:
The same with our USB Sticks,
We did put a 6 GB USB Stick in our Webstore while
you can also choose
for other capacities,
16, 32, 64
and what we recently
saw that you also
UPGRADED
here and
Choose the
much bigger
capacity
128 GB ! ! !
We like to see what you want, and provide for it.
For example the same reason for example besides our
Multiple Pages of Regular Coffee Mugs
for your Writers Coffee Breaks
, we now also have a special collecion of
Feel free to make your own Choices
A Great Benefit from Giving & Getting
Readers Feedback, is that such
Online Conversations can
give Insights into what - YOU - as a reader
want and it can help Inspire

New Ideas.
There are Lot's of way's that
can help you to get
Inspiration
for your Writing
, you can get it
during a
Coffee Break
Know what else we
get Inspiration from?
BTW for this we actually have our own Specially Designed Coffee Mugs
that we obviously bought ourselves, that family & friends bought, and that many of you reading this have bought,
We also use them ourselves, during our own Coffee Breaks
So we also get inspiration from
our own user experience
, and
we know that we sell quality
Coffee Mugs!!!



like for example our Great Looking
With special TYPEWRITER-Style Lettering ! ! !
or for example by using
Special Memorabilia to help Boost Inspiration
also
Blogging
itself can be
Inspirational as you can read
in a post titled:
Blogging for Your Inspiration
& Idea Development
Looking at Blogs,
Blog Comments & - Replies:
Reading other blogs, and participating in
the Online Conversations, or looking at
Conversations that are going on on Blogs,
Just looking at the Comments & Replies you
get (or when possible actually talking with
your readers) can give you new ideas.
(for example that's why - based on a Comment
I got - talking with a reader, I recently made
an improvement with a light Beach Sand color background
to make the pages a little more easy
on the eyes)
COMING SOON:
In
Upcoming Posts
you
can read about some new,
Inspiring, Blogging &
Writing Related Topics,
Thanks for Buying our Specially Designed Products,










Read More Interesting New Blog posts Soon…..,
Writing
Your Feedback:
Also the actual process of formulating thoughts,
by
Writing Replies
on your own
Blog Commenter's
,
or writing
Comments & Replies
on Blogs
from others bloggers
can be
Inspirational
.
So feel free to give your Readers Feedback.
'Do - You - Frequently Write Replies
On Commenter's On Your Own Blog?

Or on Blog posts from other
Bloggers?
-----------------------------------------------------------------------------------------------
To Write
- Your - Comments
, simply click the
Comments-Link
here below:
-----------------------------------------------------------------------------------------------
With the - One Click - Book marker
On the Left You Can Easily Bookmark This Blog,

So You Can Frequently Check Out This Blog
For - Crispy Fresh - New Blog posts
(Also for Just Browsing, Looking
on Keywords etc. etc.)
Or to check out the...,
Other Related Posts
That You Sure Will Like, When You Enjoyed
Reading This Post:
Start Your Own - Writing Business - by Becoming a Blogger
Writing Articles to Build your Brand
Greeting Card Writing and Cartoons
Blogging For Your Business
How to Write a Book Review for your Blog
Conversational Writing on Blogs
Dynamic Writing
Other Interesting Links:
FAQ
Great Links
Upcoming Events