Thanks for visiting our blog today,
As you could read in the previous blog post,
titled:
Writing for Our Webstores
& Blogging
We have a lot of
MATCHING PRODUCTS & DESIGNS
We also have
Designs with Humor Texts Written On Them!


,
To give you a Few Examples: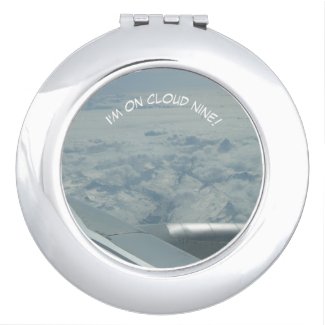 Cloud Nine Compact Mirror
by
Edelhertdesigntravel
YOUR THOUGHTS:

What Are Your Most Funny And Rememberable HUMOR TEXTS you Have Ever Read On A Product...???