GET INSPIRED for
TRAVEL Writing INTANTLY!!!
With this
Practical TOOL
for your
WRITING !
As you can read in a
Forum Threat
titled:
Do You Write Every Day?
you can read that
I Do
, (In the Forum in the fifth reply -
and a few other replies
-
you can easily recognise
our
EDS-Logo
on the left) we also write in our own
Selfdesigned Notebooks
or in any of our Special
Selfdesigned Travel Notebooks
like for example the one you see here below: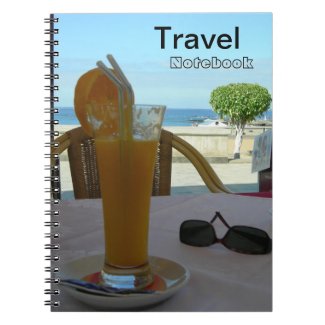 Orange Juice Travel Destination Notebook
by
Edelhertdesigntravel
As I wrote about in a previous blogpost titled:
My Laptop is Waiting for Summer
I wrote about how I can see myself sitting outside in the garden, and for example having a nice cup of Coffee or with a nice big glass of O.J.
Practical TIPS
for your Writing:
Just
a Practical Note Book
can be practical to be able
to jot down ideas,
There are lot's to Choose from,
Personally I have all kinds of places to write down
notes in a
whole bunch of different types of notebooks
,
Look At How
Many Notebooks There Are!


For example read the blog post titled:


Cooking Up New Stories,

Writing In Specially Designed Notebooks


And discover our great Specially Designed…..,





Food Notebooks






We also have many more other Notebook Designs Aswell:



See Our TRAVEL Notebooks & Journals


Other Notebooks & other
Types of Making Notes:


See Other Notebooks
I also Make things like
Notes about Music
like you can read about
In a Blog post titled:
I also make Notes in a Special "Success Journal"
, because sometimes
You don't Always see
direct Successes
, than by noting down the little successes
can make you see that you are
DEVELOPING
and do make Progress,
In my recent blog post about Making Our Yearbooks, you can see
a Visual Representation
of
this principle
by
Mutltiple Images from
Pens
(in a Latte Mug)
you can read more about it
in a recent blog post on our EDS-Newsfacts blog titled:




'Do you have Experience with Freelance Writing, and do
you have Tips you like to share, feel free to write your
Comment by clicking the Comment-link below this post'.

Oh yeah…..,
An other Great Practical TOOL for your WRITING,
that I just mentioned previously…..,



So obviously we also happen to have

many Selfdesigned Specially Designed



MORE New POSTS SOON:
BTW
did you Already See the Great Many Most Popular Posts
in the Side Bar here on the Left...? ? ?
YOUR THOUGHTS:
Simply Write your Reply by clicking the Comment-link below this blog post.