— Edelhertdesignstudio (@dvanduuren1) 27 juni 2019
Discover More of Our Photo - & Design Skills on our Twitter!
Follow Us On Twitter:
Follow @dvanduuren1
To make it easy for you, we (also) offer our CARDS
and now for the easy Explanation…..,
Well it is really quite simple it has everything to do
with
the Developement on the Post- & Greeting Card Market
.
Concentration on LOW-Priced CARDS
& On HIGH-PRICED CARDS:
Fact is that years ago there where many
Card-shops
, and a wide range of buyers,
Now on the
'Cards Market'
, you see concentrations at the
Bottom of the marke
t, with things like
Low-Priced Cards
and
E-Cards
Like for example our
Low-Priced Postcards
, like the ones you can buy
in our Webstore as
Low-Priced Postcards
An actual CARD
that you
can send - 'In the old Fasionad Way' -
as Physical Cards writing messages
,
with an actual
Physical PEN
on the BACK
of the
Postcards
.
Grey Haron Happy Birthday Postcard)
HIGHER-Priced CARDS:
There also is a Concentration on the Top of the Market,
the
High-Priced CARDS
, that are More priced like
Great Birthday Presents
,
A Great Example
that we have is our
Reeeeeeally B I G 50th Anniversary Card
you see here Below:
(BTW, you can choose different sizes)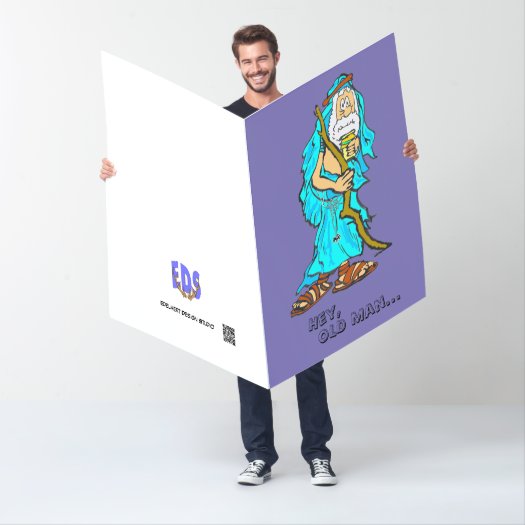 50 th Anniversary Cust. Color Big Greeting Card
by
EdelhertDesignStudio
Read more about this CARD,
You also might like to see the
Funny Lettering
,
on the Left Side
of the Card, and the
Funny Text
On the
Inside
, I can Promise you
it really ROCKS ! ! !
We
recently
created this
MASSIVE BIG Card
you see
here above
,
that you can customize with other Background Color/-tekst if you like,
and with YOUR OWN PHOTO ! ! !
and recently
-
amung other Cards
- we also created this
New Low-priced
and this Brand New


You can Also Send Our Cards
As E-CARDS:
Because of this Market developement, and as a Service
to create Awareness
for the
great looking CARDS
that we have, and
the Great Value that we offer
with our Photography and design-skills,
we also offer our Cards as E-CARDS ! ! !
You probably will not want to send your
Sympathy Cards
as
E-CARDs
(unfortunately in the past times we had a lot of inspiration for making them),
only for example when you forgot to send a Birthday Card, you might want to send it
as a quick Birthday E-Card…,





— Edelhertdesignstudio (@dvanduuren1) 4 juli 2019